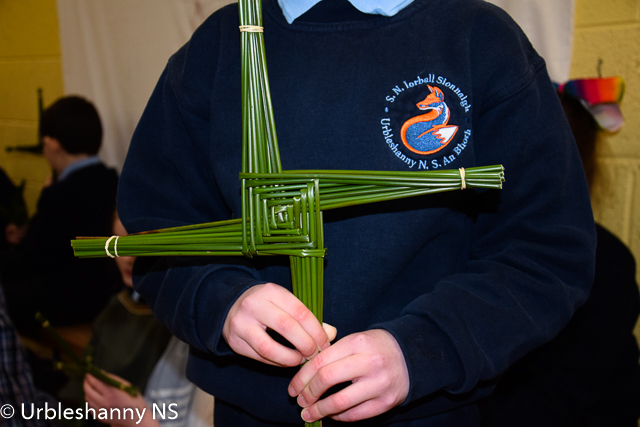 St Brigid's Day February 2019
St. Brigid promised fine weather from her feast day onwards. Spring, the season of hope and new life, brought better weather, longer days. With it came new life on the farm and new growth on the land. On St. Brigid's Eve, a festive meal of potatoes and butter was eaten and all of the family made special crosses in honour of the saint. They sought St. Brigid's protection for the fertility of the household, farm and land and to safeguard them from illness and disease.
Sometimes a piece of white cloth or ribbon (Brat Bríde or Ribín Bríde) was left outside on the windowsill, hung on a branch or near the door for the night. It was believed it would be touched by St. Brigid on her travels and thus be endowed with the power to ward off illness and pain in both humans and animals. For the coming year, it was kept safely and used for healing, or incorporated into clothing so as to offer protection to the wearer.
We remember St Brigid on the 1st of February every year in prayer and song. Pupils get to make crosses from rushes as legend tells us St Brigid did. The pupils from Miss Mc Manus's class prepared a prayer service for the school to mark this feast day of St Brigid.