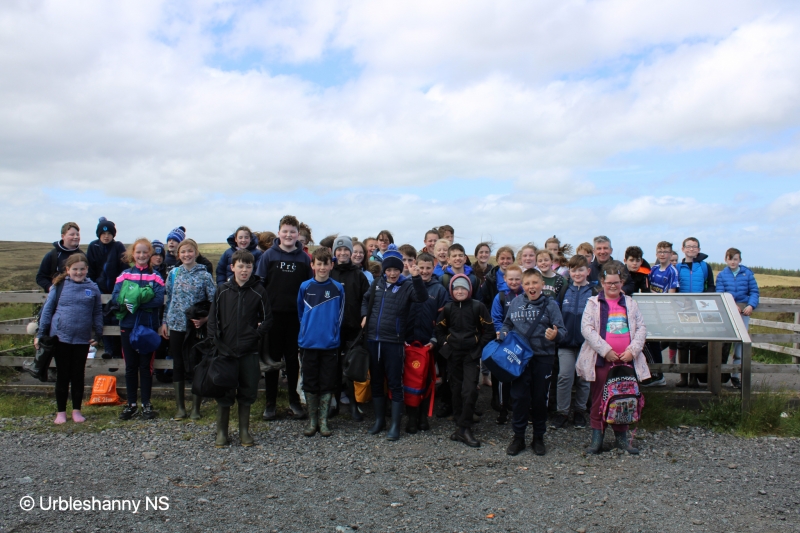 Trip to Sliabh Beagh
Ms. Daly's and Ms. Burke's/Mrs. Little's classes visited Sliabh Beagh on May 26th 2022. The trip was organised in conjunction with Tydavnet Group Water Scheme as part of the 'Friends of Sliabh Beagh' project.
Tydavnet Group Water Scheme based at Knocknagrave School Environmental Education Centre is working with 9 schools north and south of the border to deliver an environment conservation project on Sliabh Beagh blanket bog. The classes already have had two engaging workshops delivered by Daniel Monaghan.
The classes began their tour by making May wildflower crowns using willow branches and native flora. After placing their crowns on the Penal Cross, the group hiked to Lough Bradan and learned more about the properties of spaghnum moss. Thankfully the weather held up and a great day was had by all.