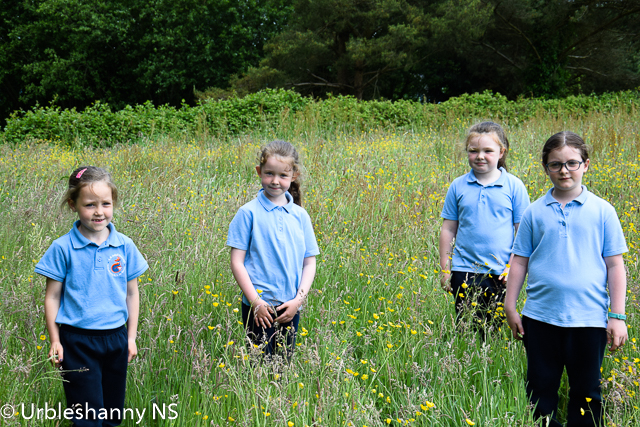 Walks in Active Week June 2021
How fortunate are the pupils of Urbleshanny NS to have interesting and safe walks on their school doorstep. This week various classes have walked to the village green, around the church grounds, the Mass Pad and the Wildlife Park directly behind the senior school playground. The Millenium Wildlife Garden behind Urbleshanny NS was the brainchild of the late Fr J. Gilsenan,PP. He had a great love of nature and wildlife and was passionate about the need to preserve and observe it. The garden or park occupies a two acre site and lies along the traditional Mass Pad to Urbleshanny church. Pupils from the school, back in 2000, helped to plant trees and pupils today regularly check that the garden is litter free.
Mrs Lally's 2nd class visited the garden this week with Mr Brennan as did Mrs McClave's 1st class who also took in a walk around the old graveyards and the site of the original school, built in 1791 after the relaxation of the Penal Laws, at the foot of the avenue. Mrs Donohoe's Senior Infants and Mrs Duffy's 4th class visited the village green also today. Mrs McCrudden's 5th class combined their walk with some litter picking. The late Fr Gilsenan would have surely smiled at that. It's been a very active week so far!