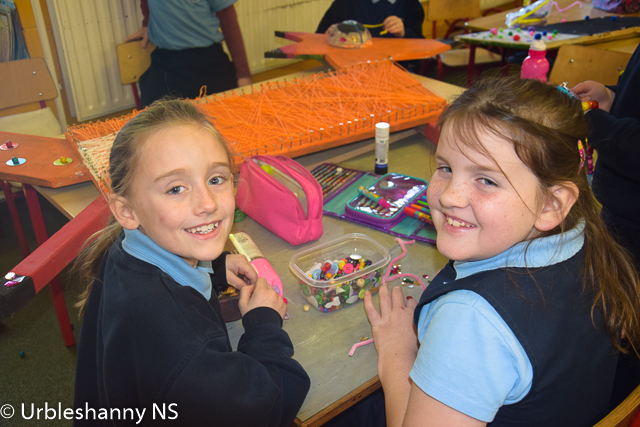 TAP (Teacher Artist Partnership) November 2019 Workshops
The sculptor, Marc Kelly, continued to engage with 3rd class throughout the month of November where they worked with wood, metal and other materials. The pupils have been fully engrossed with their project and look forward to every Friday morning when Marc comes to deliver another workshop.
Check out the images below of their experiments with various materials to create their own unique sculptures.