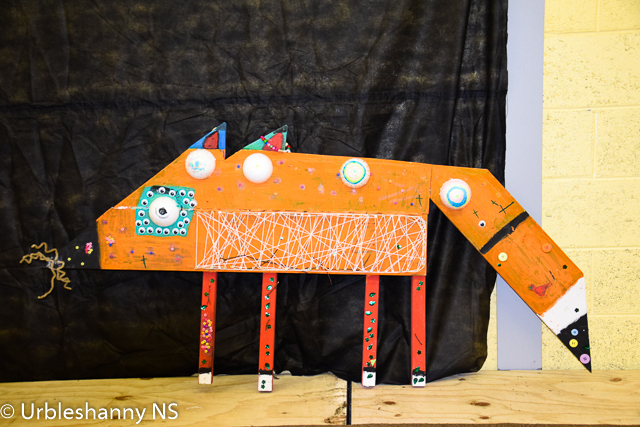 TAP (Teacher Artist Partnership) Exhibition December 2019
Urbleshanny NS applied for the TAP (Teacher Artist Partnership Residency Programme) in 2019 and were fortunate to have the sculptor Marc Kelly to carry out a number of workshops with Ms McManus's 3rd class. The pupils experienced their own creativity in various art forms using different materials.
It was a thoroughly enjoyable experience for pupils of 3rd class who looked forward to Marc's visits every Friday. Recently the class exhibited their pieces in the school hall for staff and pupils to see what they had created with Marc. We would to take this opportunity to thank Marc for the exceptional way he co-ordinated the residency programme and delivered the fun-filled workshops to our 3rd class. What a wonderful opportunity for them to shine and develop their creative and artistic abilities. Have a look at the images below of their exhibition.