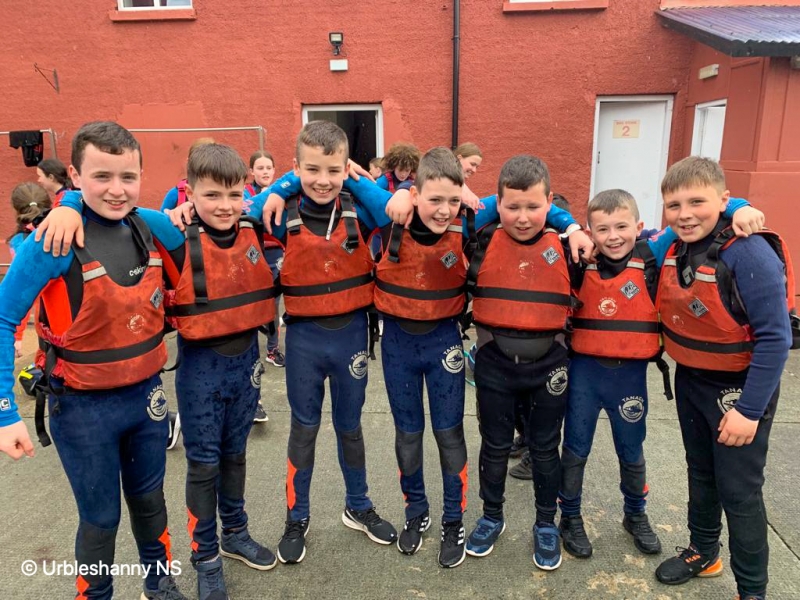 Tanagh - Fifth/Sixth School Tour 2023
Fifth and Sixth Class pupils travelled to Tanagh Outdoor Adventure Centre for this year's school tour and had a jam-packed and enjoyable day despite the intermittent showers. Activities included canoeing, orienteering, mud-sliding and rock climbing.
No doubt that there are some very tired boys and girls tonight!