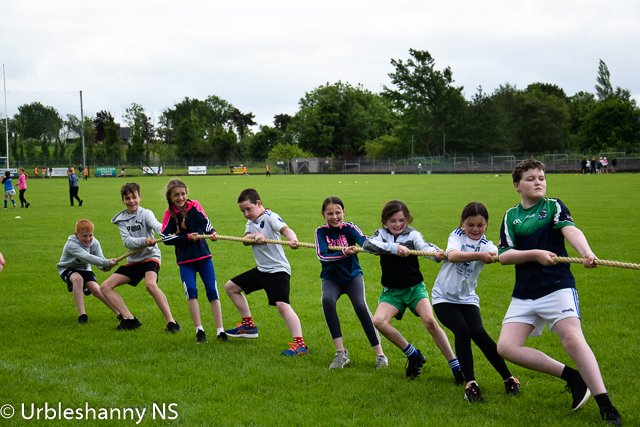 Sports Day June 2021
Sports Day was held on Monday, 14th June and marked the start of Actitve Schools Week 2021. For the Senior Infants, this was truly a special occasion as Covid-19 school closure last year in 2020 meant they didn't experience Sports Day. Thankfully we could proceed safely this year and have a fun day.
Junior Infants to 2nd class used the facilities on the school premises while 3rd class to 6th class were on the Scotstown GFC grounds. Stations were marked out for each event and teams moved seamlessly to each activity when the horn was blown. The activities for the seniors ranged from an obstacle course, indoor soccer, Gaelic, Olympic handball, Tug of War, Rounders, hurdles, relays, novelty races including egg and spoon races and sack races to skittles. The junior classes had a variety of activities to experience also and you can see from the many images below that it was a most enjoyable day. Many thanks to Mrs Lavelle for organising and coordinating the day's very active event and to the volunteers who helped on the day. Thanks also to Scotstown GFC for the use of their facilities for Sports Day 2021.