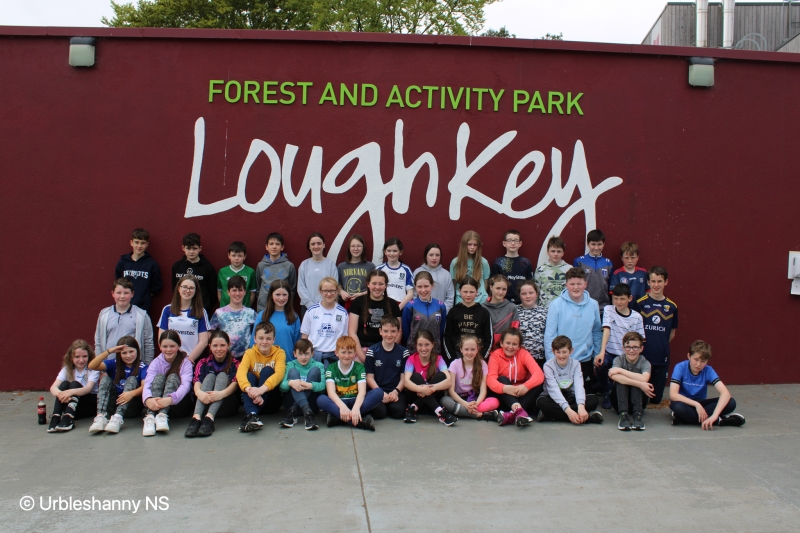 Sixth Class School Tour
Forty pupils embarked on a school tour to Lough Key Forest Park on May 5th, 2022. Despite an early start, spirits were high on the journey to Roscommon.
Their jam-packed day included map-reading and orienteering activites, a treetop walk and 'Boda Borg' - a series of mental and physical challenge rooms. Pupils thoroughly enjoyed their day.