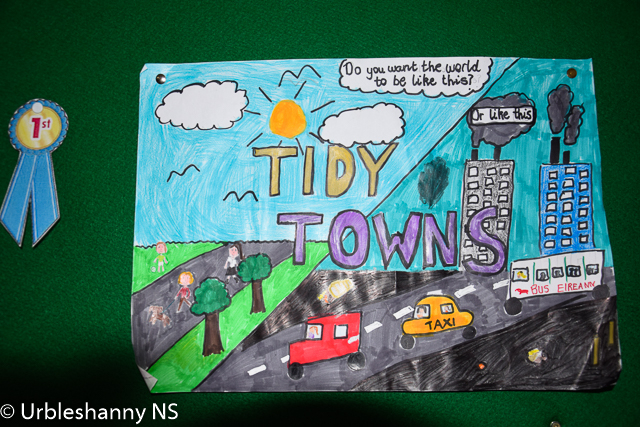 Scotstown Tidy Towns Poster Competition June 2021
Scotstown Tidy Towns Committee chose Travel as the theme for this year's poster competition. This is in line with the school's application for the Travel Green-Schools flag. Travel is the fourth theme of the Green-Schools programme. The Travel theme is funded by the Department of Transfort and supported by the National Transport Authority.
Mrs Duffy's 4th class recently joined a webinar to participate in their application for this next flag. The webinar was hosted by Saoirse Brophy from An Táisce. While creating their Action Plan the school sets Travel targets, with the ultimate aim of increasing the number of pupils walking, cycling, scooting or carpooling to school. This was very successful during Active Schools Week and has continued since.
Mackie Rooney and Jimmy Connolly from the local Scotstown Tidy Towns Committee adjudicated the entries from 5th and 6th class and presented the prizes to the winners. Abigail, Ava and Cassie won in Mrs McCrudden's 5th class while Caoimhe, Lara and Marlee won in Ms Daly's 5th/6th class. The three winners in Mrs Little's/Ms Larkin's 6th class were Kellie, Saorlaith and Ava, who was unfortunately as láthair for the presentation. Well done to all who took part in the competition.