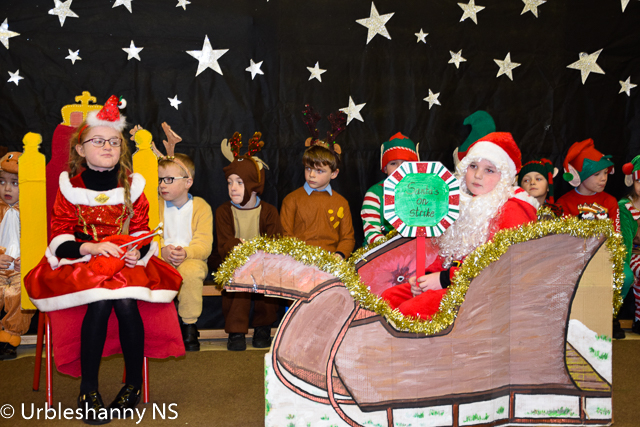 Santa's On Strike December 2019
Santa's on strike???? Not something children want to hear but it's Christmas Eve and Santa's in a mood! He's seen too many episodes of Supernanny and thinks children don't deserve presents anymore, so he goes on strike! As Mrs Santa and the elves show him snapshots of family life, will he realise that Christmas is still a time of giving, caring and sharing? He learns all about the celebration of all that is good about Christmas…and about children!
1st and 2nd class performed their wonderful musical for the school and then for family today. As usual the school hall was packed and the audience were in for a treat with the pupils singing their hearts out telling the story. We hope from the grandparents down to the littlest attendee today, everyone enjoyed the entertaining songs.