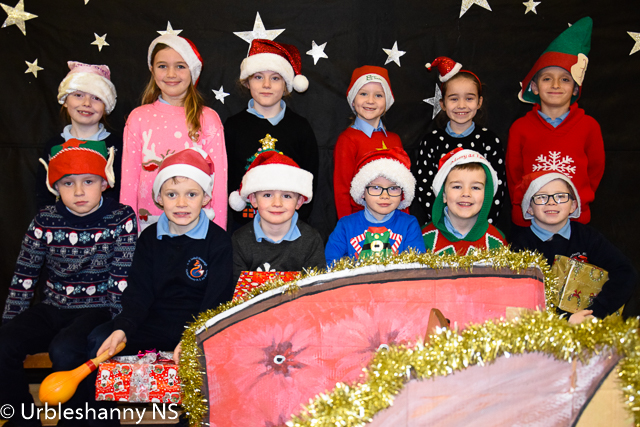 Ralph The Reindeer 1st & 2nd Class Christmas Play
Disaster has struck. Poor Rudolph has a cold, leaving Santa with nobody to pull his sleigh along. That is, until Ralph the Reindeer turns up...

Eager for work and keen to help, Ralph ensures that preparations for Christmas Eve continue. But it's not until the sleigh is laden with presents and ready to go that they all discover Ralph can't fly!

However, Ralph and Rudolph solve the problem together and save the day in this festive musical, which was thoroughly enjoyed by the school this morning.