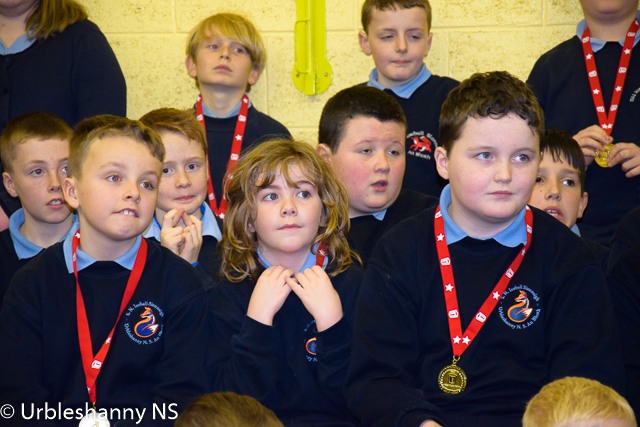 Prizewinners in Urbleshanny NS December 2019
Pupils from Urbleshanny NS recently took part in various competitions during the month of November. Seven pupils were successful in the Monaghan Mental Health Association competition where the theme was 'Be The Reason Someone Smiles Today'.
A large group of pupils took part in the recent Swimming Gala organised by the Coral Leisure Centre, Monaghan. The pupils won 20 medals between them, Annie winning best overall girl and Urbleshanny NS best overall school.
Many pupils enjoyed the Mangahigh experiencec during Maths Week Ireland. One hundred pupils earned over 150 points completing mathematical tasks on Mangahigh.com and were awarded medals by the Mangahigh company.
Other pupils were successful with their entries for a slogan for the Green School. They received vouchers for use in Monaghan town.
Check out the images of the awards ceremony below.