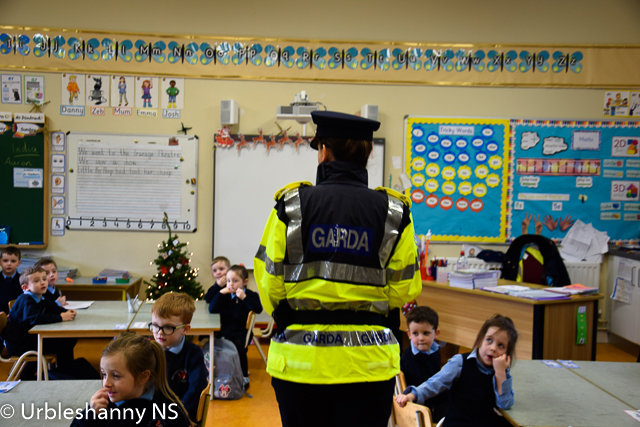 Possible Recruits for Templemore in the 2030s
Garda Sergeant Yvonne McKenna, stationed in Baileborough, and mother of Mia and Adam, paid a visit to Urbleshanny NS this afternoon. Junior and Senior Infants attended the event and many 'recruits' signed up to the force although their entrance to Templemore will not take place until the early 2030s. Many were disappointed to discover that Mrs McNulty was 'known to the Gardaí' and was handcuffed although some loyal pupils attempted to free her. The children were relieved to discover that they would never be handcuffed as that only happened to very naughty adults!
Many thanks to Yvonne who engaged brilliantly with the children today explaining the role of the Gardaí in the community.