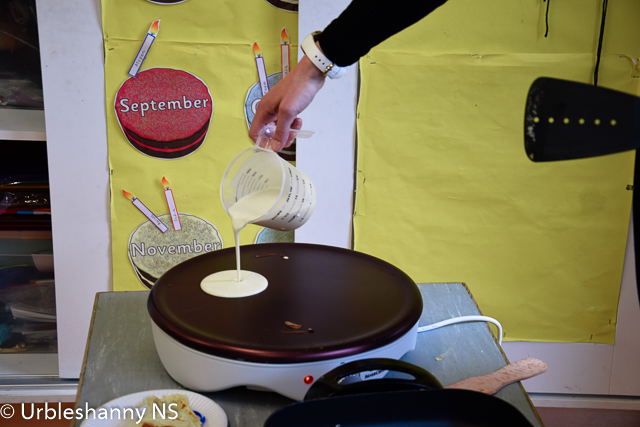 Pancake Tuesday 2019
Shrove Tuesday, or Pancake Tuesday as it is known just about everywhere, is a Christian feast day whose date is determined by Easter, and a day preceded by the first day of Lent (Ash Wednesday). The expression 'shrove' means 'to confess' and this was a day celebrated in the Middle Ages as a period to confess one's sins and receive redemption before the beginning of Lent.
As well as penitence, Shrove Tuesday, was a day to eat all your favourite fatty foods before the beginning of the Lenten fast. Up until relatively recently, fatty foods such eggs and dairy were forbidden during Lent, so the day before proved to be a perfect time to binge on pancakes which are essentially butter, eggs, and sugar. It was also time to use up all the eggs and fat in the house before the fast began.
The smell of delicious pancakes filled the Junior corridor today as the batter cooked on skillets in the Junior Infant, Senior Infant and 1st class rooms. Pupils were offered the traditional sugar and lemon topping but most opted for Nutella spread as you can see in the following images!