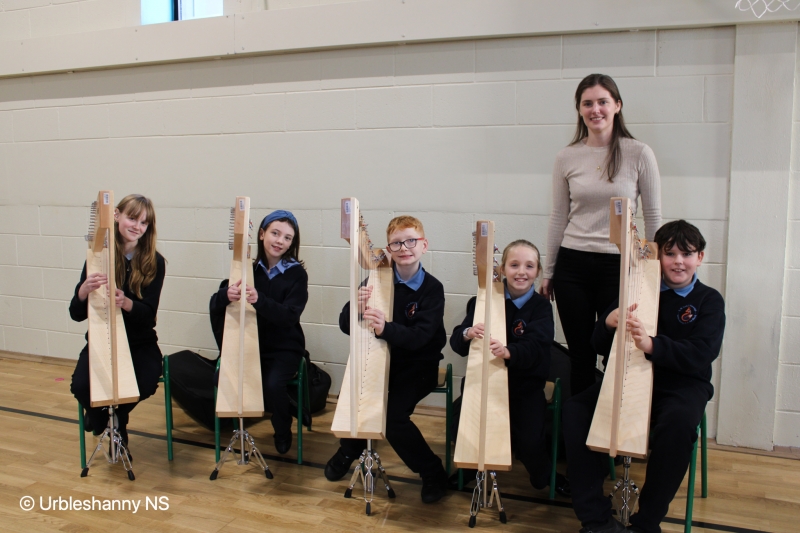 Music Recital
Today, the school community was lucky enough to be treated to a traditional music performance from Mark Redmond and Eilís Lavelle. Eilís, a harpist, has been tutoring pupils from Fifth Class as part of the Music Generation Scheme.
Mark Redmond, a talented flute, tin whistle and uilinn piper, hails from Wexford. Mark and Eilís performed a variety of reels, hornpipes, jigs and airs for pupils.
Our very own melody of harpists from Rang a Cúig also performed for the school.