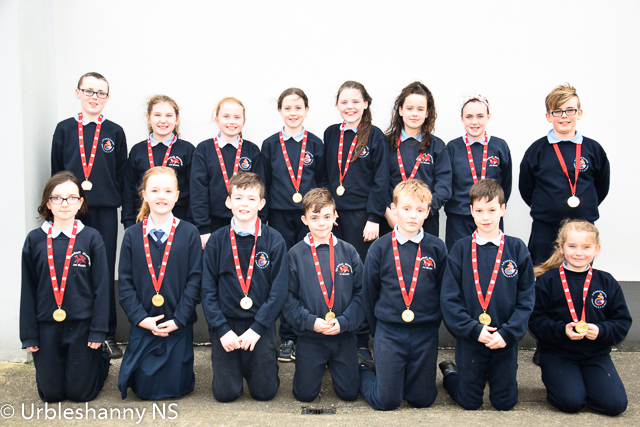 Mangahigh 2018
Congratualtions to the 94 students for their fantastic work during the Maths Week Ireland 2018 Mangahigh Competition. All 94 students earned 150 or more points during the competition and were awarded a medal each. Urbleshanny NS came 6th in the online maths competition that took place during Maths Week Ireland. We have been competing in this competition for many years now during Maths Week and often finish in the top ten schools in Ireland. Indeed Urbleshanny NS won the competition outright a few years ago coming 1st in Ireland.
This year we didn't start on the first day of the competition but on the Monday morning. Well done to all the teachers who set up their classes on Mangahigh ensuring that their pupils could participate and enjoy completing challenges and playing maths games. Here's hoping Maths Week has raised the level of enjoyment and understanding of maths among our pupils.
Congratulations to Andrew McQuaid on finishing in the top ten students in Ireland. He received an Amazon voucher along with his medal.