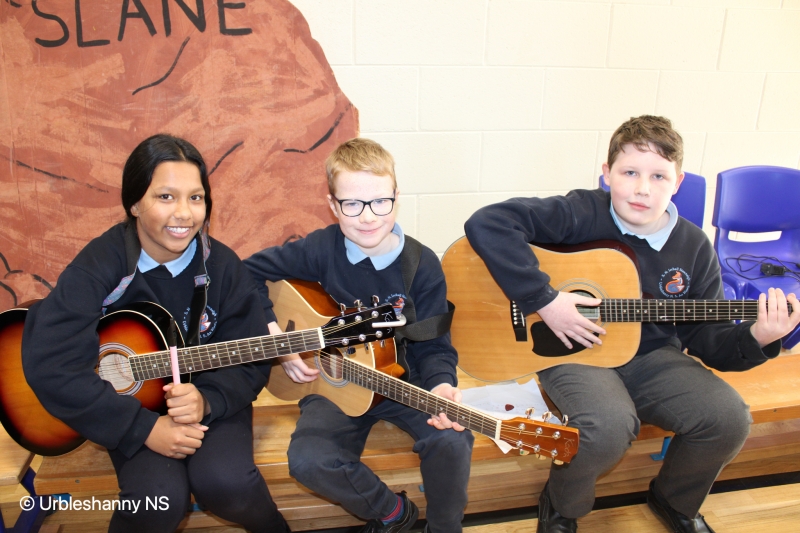 Lá Fhéile Pádraig 2022
Staff and pupils gathered in the school hall on March 16th to celebrate St. Patrick's Day. Ms. Mc Manus's Third Class retold the story of St. Patrick through drama. St. Patrick used the shamrock to teach the people of Ireland about Christianity.
Ms. Mc Cague prepared a musical performance with pupils in Fourth to Sixth class. Lochlainn Corley and Nadine Mc Carra exhibited their Irish dancing talents for the school.