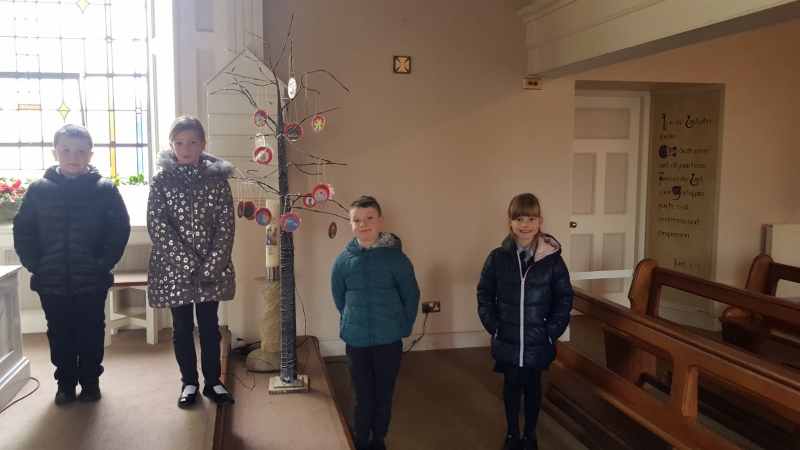 Jesse Tree Week 4 2020
Jesse Tree Week 4
Mrs Lally's 2nd class walked to Urbleshanny church on Thursday to place the symbols for the 4th Sunday of Advent on the Jesse Tree. This Sunday is the last Sunday of Advent. The story they remembered today was the story of Jesus's family, of his parents, Joseph and Mary and his cousin, John the Baptist.
Joseph was a carpenter who led a very upright life. He trusted in God and kept his promise to Mary who had been chosen to be Jesus's mother. Mary was betrothed to Joseph when they had to go to Bethlehem for the census. While they were in Bethlehem, Jesus was born.
Mary's cousin, Elizabeth was also expecting at this time and she gave birth to a boy named John. When John was older he began preaching and baptising people in the river Jordan, including Jesus. He became known as John the Baptist.
The children hung a picture of Jesus as the light of the world. This concludes the decoration of this year's Jesse Tree. We hope you enjoyed our stories of the symbols we hung over the last four weeks.