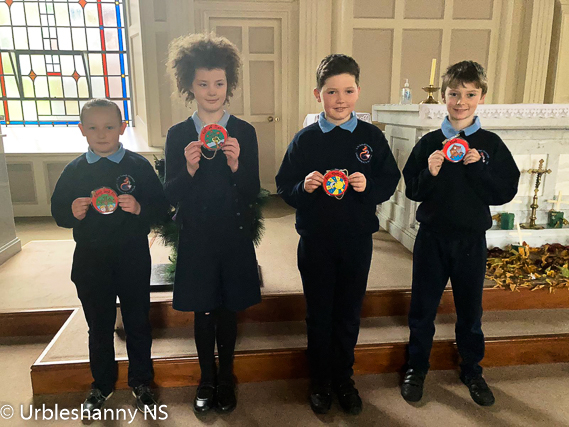 Jesse Tree Week 1 2020
The Jesse Tree is based on the verse from Isaiah in the Bible. It says, 'A shoot shall sprout from the stump of Jesse and from his roots a bud shall blossom.' All the people and events between the time of Jesse and Christ's birth are the symbols which are hung on the tree. So the Jesse Tree is the family tree of Jesus.
Mrs Duffy's 4th class decorated the Jesse Tree this morning with the symbols of an happy tree and a serpent to represent the story of Adam and Eve. A sun and a star were hung as symbols of creation and a symbol of an ark to represent Noah and the flood.