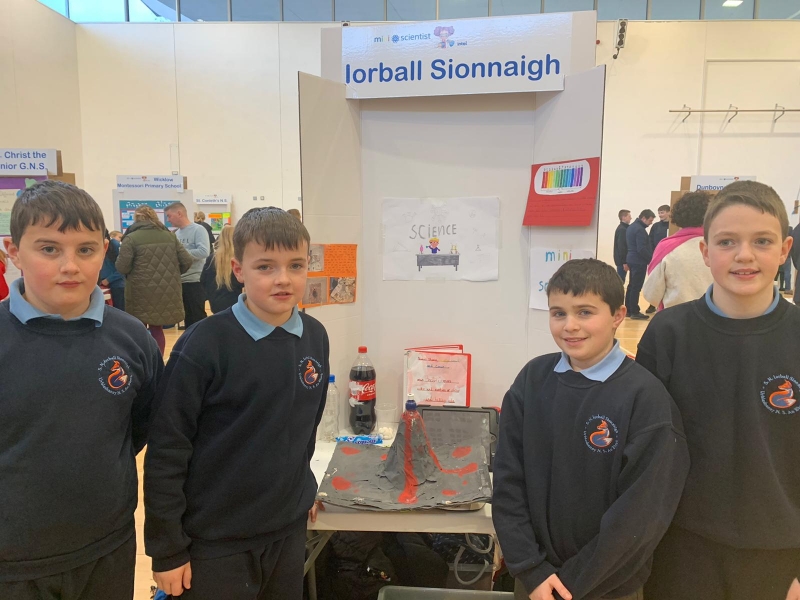 Intel Mini Scientist Regional Final 2022
Well done to the four Sixth Class boys who attended the regional final of the Intel Mini Scientist Competition in Blanchardstown on December 13th. The boys' project explored various alkaline and acidic explosions and used scientific methods to discover which eruption was larger.
The boys had an enjoyable and memorable day. Thanks to their teacher Mrs Little for accompanying them.