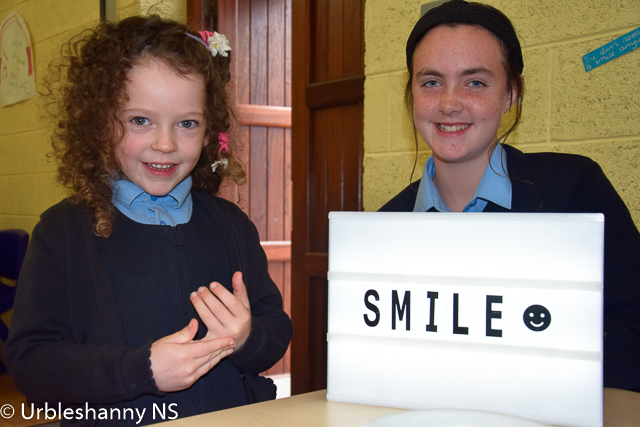 Intel Mini Scientist Exhibition October 2019
The Intel® Mini Scientist Exhibition is a competition for Primary school students in which they develop science related projects which are exhibited at fairs within their own schools. Winning projects selected at this school level exhibition then go on to take part in the Mini Scientist Regional Final event with the possibility of continuing on to the Grand Final event.
The competition supports the Primary Science curriculum and is a great way to encourage enthusiasm and practical learning in the area of science. Ms Larkin's/Mrs Little's 6th Class and Ms Daly's 6th class presented their science projects today in the school hall. All classes came to view the projects and interact with the presenters.
Each project was thoroughly researched with experiments and surveys to back their findings. Pupils collected information from other pupils and staff and collected relevant materials to visually display their projects. Topics included Aviation, Energetic Energy Drinks, The Effects of Drinking Coffee, Endangered Species and Video Games. Some groups asked What's In Your Food while another group studied the effects of using headphones.
An amusing topic from one group asked 'Is Smiling Contagious?' This group discovered that there's more to smiling than moving a few muscles in your face! One amusing fact in their research was that women smile more than men!
Two other pupils investigated the sugar content in specific foods and stated a fact from the Heart Association that children should intake no more than 3 teaspoons of sugar per day.
Intel® Judge, Darren Barker had a very tough decision to make today when he visited the Science Fair and after much thorough deliberation he finally chose two projects to go through to the regional event in December.
The 'Makeup in Our World Today' project investigated how the environment suffers from cosmetic waste and companies that use animal testing on their products.
The 'How Happy is Your Meal?' looked at the calorific content in fast food, sugar content and processed food that children are consuming more and more.
Well done to all 6th class pupils on an enjoyable science fair!