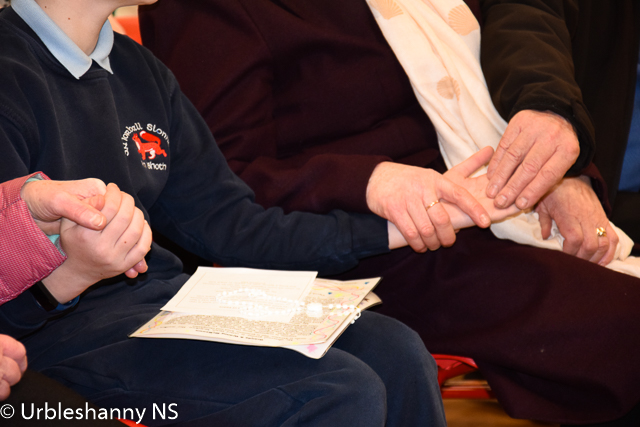 Grandparents Day 2019
Each year, the Wednesday of Catholic Schools Week is designated as the day when the school community celebrates and pays tribute to grandparents and the role they play in handing on the faith to their grandchildren and in supporting the community of faith at home and in the parish. They bring joy to the lives of their grandchildren and in turn grandchildren can bring real joy to them. This annual event took place this morning, Wednesday 30th of January.
This year 6th class chose Wisdom as the theme for their prayer service. Wisdom, one of the Gifts of the Holy Spirit, helps us to see things as God wants us to see them. The class read stories, poems and anecdotes about their grandparents, said prayers, sang and played music and dramatised a story about the wisdom of the older members of our community. Afterwards, the grandparents and visitors enjoyed a welcome cup of tea and some treats.
Many thanks to all who turned up today, considering the extremely wintry conditions, which made the event a special one for the pupils of 6th class. Thanks also to the parents and staff members who cooked and provided the food for the occasion.