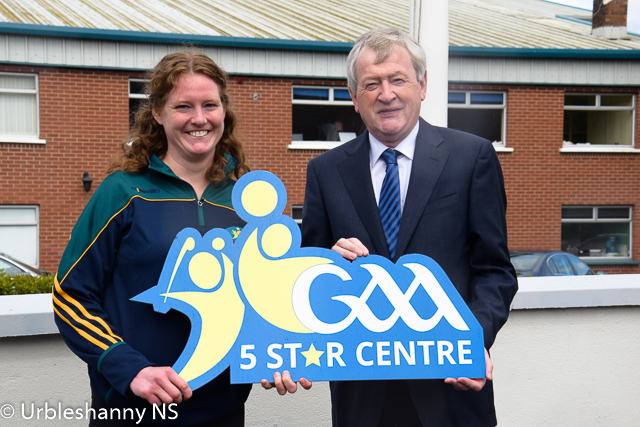 GAA 5 Star Programme June 2019
The GAA 5 Star initiative aims to support and recognise Primary Schools that provide pupils with 60 minutes of moderate to vigorous Gaelic Games activity per week in a manner that ensures the children will experience fun, friendship, fairness and ultimately improve their fitness. Recognition as a "GAA 5 Star Centre" is awarded to Primary Schools that undertake to deliver a programme of Gaelic Games activity that is age-appropriate and meets the developmental needs of children within the school. In order to receive recognition as a "GAA 5 Star Centre" a Primary School must provide for the flexible delivery of the following activities over the course of a school-year:
The School will be listed as an accredited GAA 5 Star Centre on the GAA website and receive a GAA 5 Star Flag for display at the school which was raised today by Paraic Duffy, former Director-General of the GAA. Ms McManus has received training in delivering the various activities to the pupils.