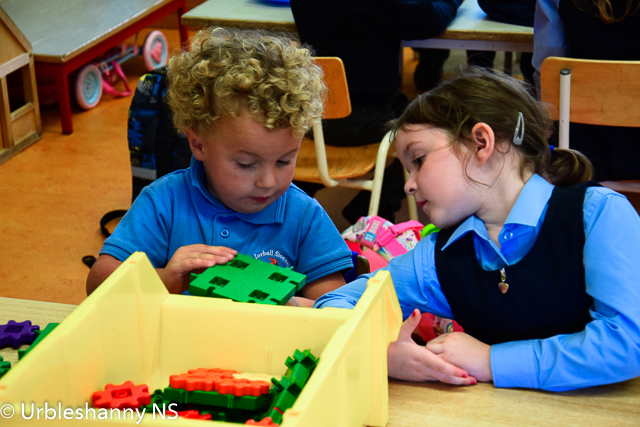 First Day at School September 2020
On Thursday morning, Urbleshanny NS welcomed the newest pupils to our school community. Due to Covid 19 restrictions and in adherence to the Government Roadmap for Reopening Our Schools, this was a first day for Junior Infants like never before. In the past, parents brought their little ones to the school and visited the classrooms and the playground. Alas, this year, all has changed.
The Junior Infants visited the school on Saturday 29th August, by appointment along with their parents, and saw their classroom and playground and walked the entrance into the school ground. This morning the new Junior Infants bade farewell to their parents at the gate and walked into school, placed their bags outside their classroom and proceeded to the playground. Well done to all the Junior Infants.
Their visit on Saturday with their families was recorded and their first day at school on the 3rd of September so check out the images below. The school also has a twitter account which you can follow for updates to the website: @UrbleshannyNS