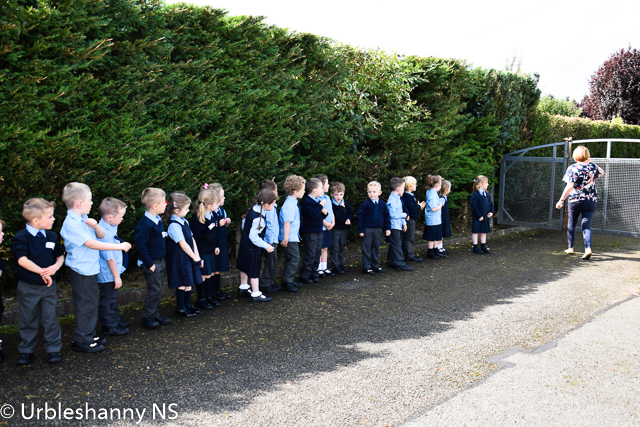 First Day At School August 29th 2018
Urbleshanny NS reopened today after the summer holidays for a new school year. Today we welcomed our new Junior Infants to our school community into Mrs Deery's and Mrs Mc Nulty's classrooms. It's a big day, not just for the children, but also for the parents who will be there through all stages of learning. So as you do the school run, spellings, making lunches and reading books, remember - you're the peg on which your child's life hooks!
Enjoy some images of the first day at school in Urbleshanny NS.