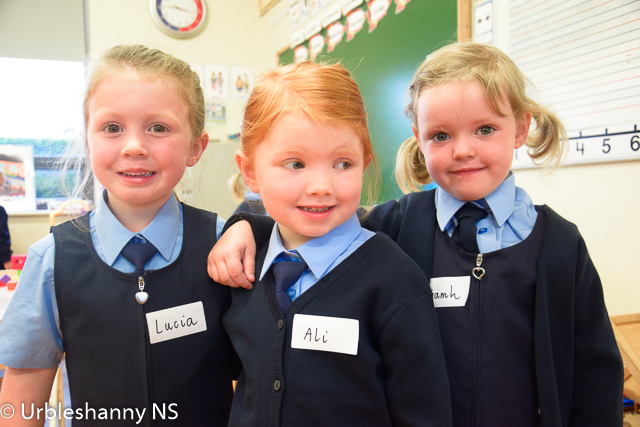 First Day at School 29th August 2019
Thursday, the 29th of August 2019, saw the pupils return to Urbleshanny NS after their summer holidays. For the Junior Infants, their first day at school had finally arrived. There was excitement this morning in many homes putting on the 'uniform' and new school shoes, packing the schoolbag with essentials such as the pencilcase and lunchbox, wondering when you'd get homework and when could you eat and getting to sit at a desk. This new place is a wonderful place to be and the feeling of this new place is a valuable thing indeed. Enjoy the snapshots of our new Junior Infants The principal and the staff wish them well in their experience of Urbleshanny NS.
In the words of one of the best-loved and most successful children's book writers in the world Dr Seuss:
You're off to great places. Today is your first day! Your mountain is waiting, so get on your way!