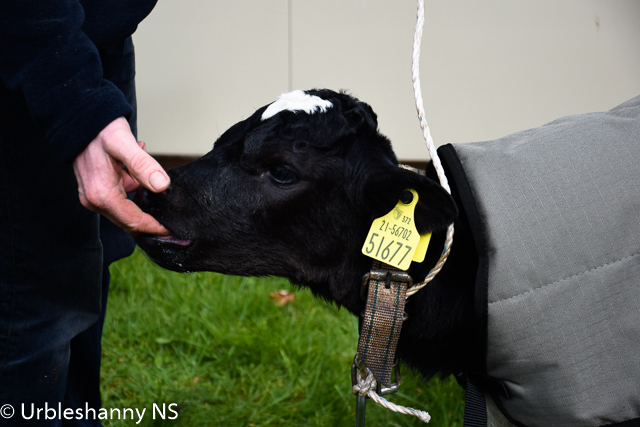 Farmer Visit to Junior and Senior Infants April 2019
As part of the Aistear programme, the pupils in Junior and Senior Infants explore the theme of the farm and farming during the school year. Aistear is the curriculum framework for children from birth to six years in Ireland. Teachers can provide enjoyable and challenging learning experiences, so that all children can grow and develop as competent and confident learners within loving relationships with others. Children use their senses, their minds and their bodies to find out about and make sense of what they see,
feel and experience in the world around them. The Aistear programme makes children, from a very young age, familiar with their world.
Today, the pupils were treated to a visit from local farmer John who brought along a new calf with him. Plenty of questions were asked about farming and rearing young farm animals. The pupils then all got to meet 'Mossy' and learned that all calves have no top teeth in order to 'graze' easily later. Thanks to John for taking time from his very busy schedule and popping in this afternoon to visit our Infant classes.