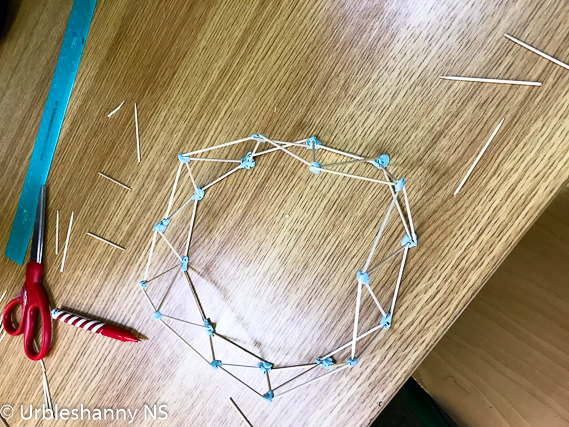 Engineers Week in 5th Class March 2019
Mrs Mc Crudden's 5th class participated in Engineers Week 2019 by trying out a challenge from the Engineers Week Challenge Pack. They made Geodesic Domes. Richard Buckminster Fuller was the inventor of the geodesic dome.
He was inspired by beehives, fishing nets and other 'networks'. Today there are more than 300,000 geodesic domes around the world. 5th class were challenged by creating multiple interlocking triangles to form incredibly strong structures which are the basis of a geodesic dome.