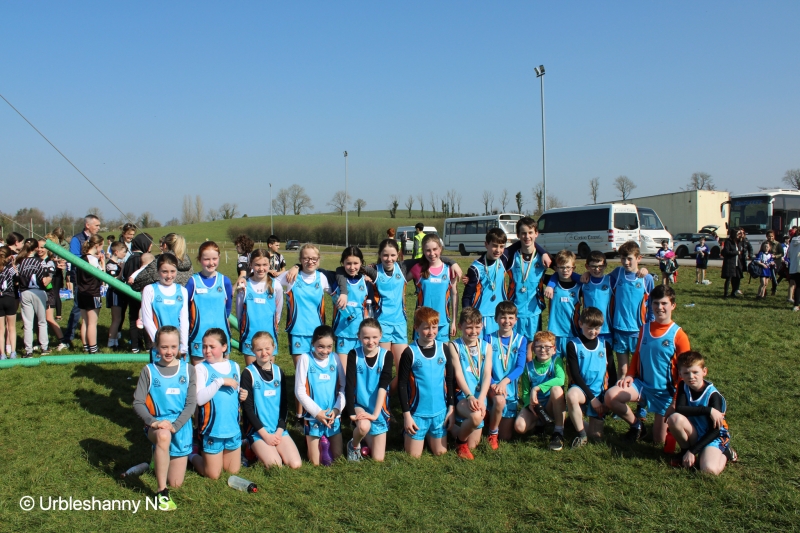 Cross Country
Congratulations to our athletics team who took part in the Primary Schools' Cross Country Competition in Kilmore on March 23rd in glorious sunshine. 12 girls and 12 boys took part in the 1000m race.
Both teams performed brilliantly. Well done to Luke who came 5th in the boys' race and took home an individual medal. Congratulations too to Seán, Luke, Conor and Adam whose combined efforts meant they placed 3rd in the Large Schools' Boys' category. Maith sibh!
Thank you to Teresa for her help in coaching and preparing the team.