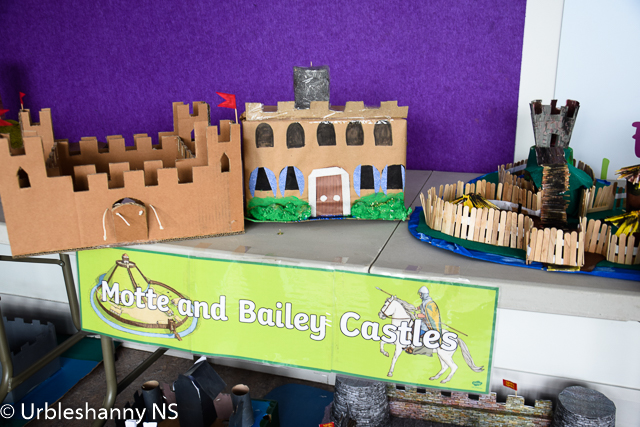 Crafty 3rd/4th Class
Mrs Donohoe's 3rd/4th class have proved themselves to be quite a crafty bunch. They recently took part in a CRAFTed art programme which we posted earlier on the website. You can see the finished display here.
The class have been reading and learning about The Normans in Ireland and consequently put that information to good use by recreating Norman Motte and Baileys and Norman stone castles. Have a look at their wonderful display of their impressive models. Well done 3rd and 4th class.