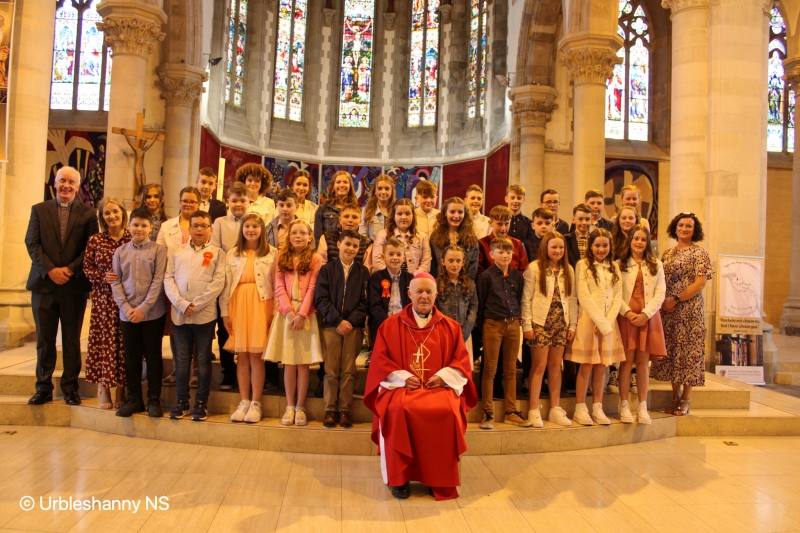 Confirmation 2023
Sixth Class pupils from the parish of Tydavnet received the sacrament of Confirmation on Sunday, May 7th 2023. The sacrament of Confirmation was administrated by Bishop Larry Duffy in St. Macartan's Cathedral, Monaghan. It was a wonderful occasion for the candidates and their families.
Thankfully, we were blessed with a lovely day.
Many thanks to Mrs Little, Mrs Trappe, Mrs Smyth, Fr. Joyce, Fr. Early, our secretary Caroline, Teresa Mohan and Nicola Cusack for all of their hard work in the lead up to this special day.
Enjoy the images of today's ceremony below.