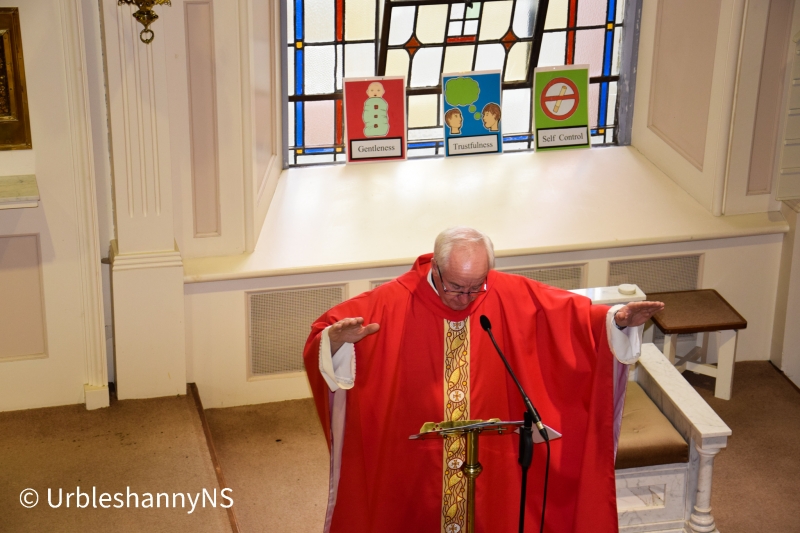 Confirmation 2021
The 6th class pupils of Urbleshanny NS finally were confirmed in St Mary's, Urbleshanny on Sunday 22nd August 2021. The sacrament of Confirmation was administered by Fr Stephen Joyce, PP. Principal Nuala Smyrth addressed the congregation prior to the service. The 6th class teachers, Mrs Little, Ms Larkin and Ms Daly participated in the liturgy of the mass. Many thanks to all who were involved in preparing the pupils and the church for the occasion ensuring that restrictions were fully implemented.
During the Laying on of Hands, Fr Joyce prayed the following prayer for all those being confirmed and wished them well in their next chapter of their lives at second level.
All-powerful God,
Send your Holy Spirit upon them
to be their helper and guide.
Give them the spirit of wisdom and understanding,
the spirit of right judgement and courage,
the spirit of knowledge and reverence.
Fill them with wonder and awe in your presence.
Thankfully the weather held out for the opportunity to photograph the occasion. Check out the images below of Confirmation 2021.