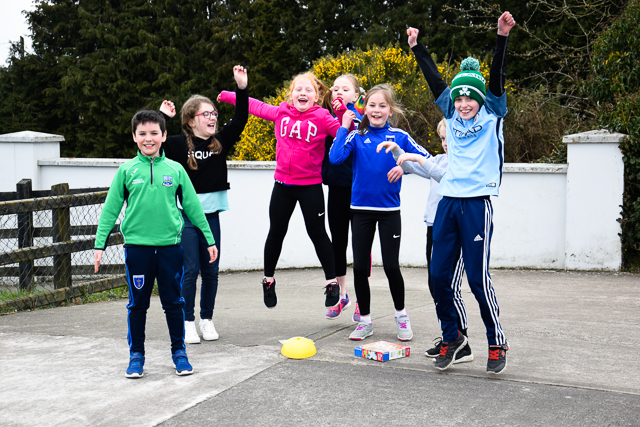 Cluiche-thon Lenten Fundraiser 2018
Wednesday, March 21st, saw the annual Lenten Fundraiser take place in Urbleshanny NS. This year's event named Cluiche-thon was a day filled with various games activities, indoors and outdoors. Groups moved from one station to another trying their hand and testing their skills at many different games. The Junior classes learned some card games, had fun with simple board games and played many of the old traditional playground games from long ago. In the school hall, they had fun with parachute games, Lacrosse and balancing bean bags. There was much movement to lively tunes for Musical Statues and Musical Chairs.
The Senior classes enjoyed Pictionary and Word Games such as Stop The Bus and Dingbat Quiz. They tried their hand at card games too. There was much competition when playing Rounders, Dodgeball or Relays which included completing outdoor jigsaws. All in all, an enjoyable day was had by the pupils of Urbleshanny NS and once more, the weather held out for our annual event as you can see in the images below.