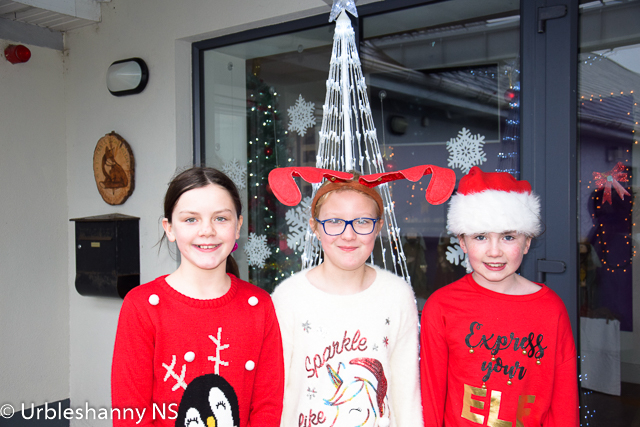 Christmas SVP Appeal December 2020
SVP Christmas Appeal 2020
The local branch of the Saint Vincent De Paul Society has not been able to hold its monthly church gate collection during COVID 19. Neither will it be in a position to distribute food collected by the pupils as in other years. We decided to have a Christmas Dress up day on Friday, the 18th of December, at school and asked that the pupils and staff donate a couple of euro to the local SVP on behalf of the school. The SVP would like you to know that there are envelopes in all the local shops if you want to make a personal donation and that all donations are appreciated by the SVP.
The pupils came to school wearing Christmas jumpers, hats and other accessories and had a fun day at school doing Christmas themed activities. Each class went outdoors in turn and sang Christmas songs which were recorded and the video is now live on the school website.
We would like to take this opportunity to thank you all for your very generous donations. €1865 was raised and presented to Sean Morgan, SVP by Principal Nuala Smyth on Monday 21 December 2020.