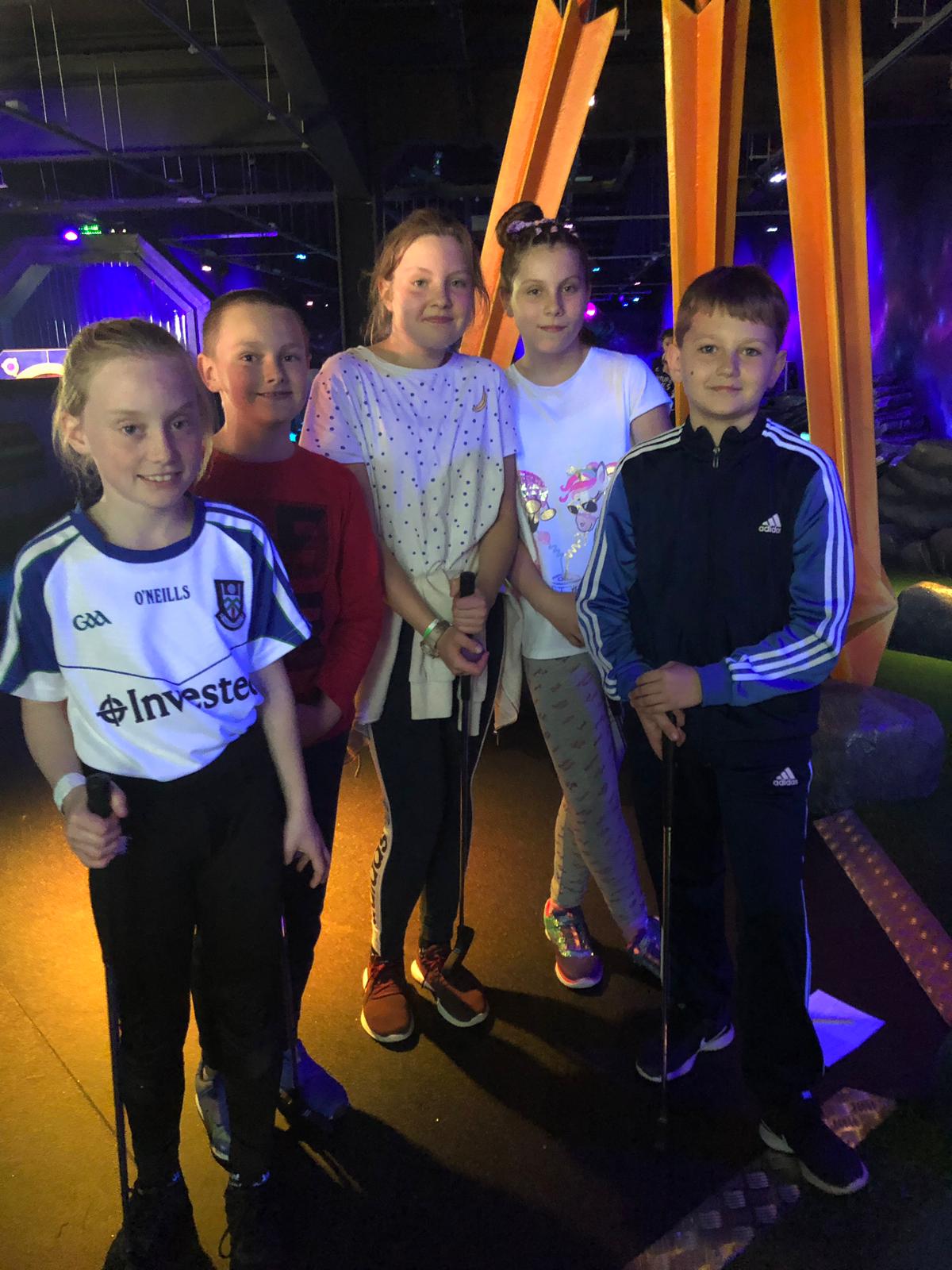 CASE Project Bonding Day October 2019
CASE - Peace IV Collaboration is for primary and post-primary schools in Northern Ireland and the Border Counties of Ireland. Its focus is on schools with no or limited previous experience of providing shared education opportunities to their children and young people. The aims of CASE are to build a culture of good relations among school children and to equip them with the skills and attitudes needed to contribute to society and a culture of collaboration and cooperation is the norm.
5th class in Urbleshanny NS spent the day getting to know the 5th class pupils from the Boys NS and the St Louis GNS in Monaghan today at Airtastic, Craigavon. A fun day was had by all before they are split into groups to work together on their projects in the near future. The project will take place during this current school year.