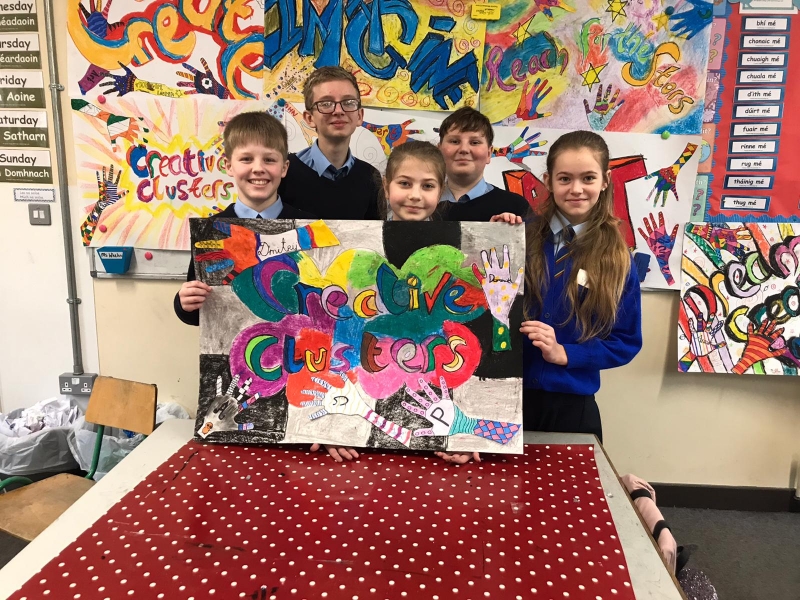 CASE Project 2019 - 2020
6th class continue this year with their counterparts in St Mary's BNS, Monaghan and St. Louis Girls NS, Monaghan with the CASE Project. The Education Authority in Northern Ireland and Léargas work in partnership to implement the Peace IV Collaboration through Sharing in Education (CASE) programme.
CASE is for primary and post-primary schools in Northern Ireland and the Border Counties of Ireland. Its focus is on schools with no or limited previous experience of providing shared education opportunities to their children and young people.
This school year the focis is on the Arts in particular expressive arts. The pupils experience drama with Mary Farrelly, art with Joanne Behan, music with Shea Lally from the Mobile Music School, Dublin. What a wonderful opportunity for our 6th class pupils to experience.