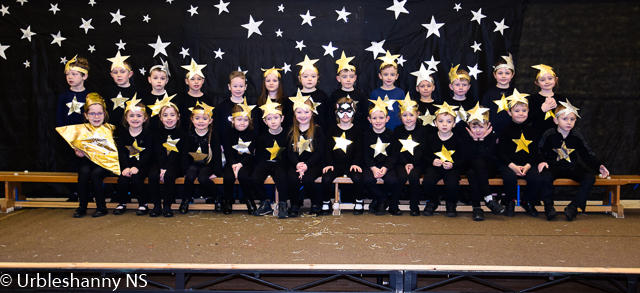 A Higgedly Piggedly Nativity December 2019
Squeeze into the stable in Bethlehem as cows, sheep, chickens and goats try to settle down for a quiet night's sleep. But when news of imminent arrivals comes to their attention, a quick tidy up is needed if the stable is to be presentable for their visitors.
And what special visitors they are, as the animals learn when Mary and Joseph arrive, closely followed by baby Jesus. Then there are shepherds and kings to consider too. All in all, it's a higgledy-piggledy stable, but one where a warm welcome is guaranteed.
The stable is certainly full, and things are getting very higgledy-piggledy indeed! With water buckets, shovels and straw everywhere, the animals are struggling to find a space to sleep.
Moments later, the cat arrives from the nearby inn with news that a baby is going to be born tonight … in their stable! They set about making room for the baby.
When Mary and Joseph arrive in Bethlehem, they cannot find anywhere to stay. Luckily for them, a thoughtful innkeeper and his wife offer their stable, chaotic as it is.
To the east, three kings are riding on their camels towards Bethlehem.On the hills just outside of Bethlehem, some shepherds are shocked to receive news from some angels that a very special baby has been born in the stable. Mary places Jesus in the manger and he falls fast asleep.
As first the shepherds and then the kings arrive – with their gifts of gold, frankincense and myrrh – the stable is now as full as can be. But nobody minds: they all know that they have witnessed something remarkable and can't wait to spread their news.
Well done to the Junior Infant and Senior Infant classes who told the story so well of the higgedly piggedly stable which served well as the birthplace of the baby Jesus. The pupils performed on Monday for the school and then performed today for parents, grandparents and family. It's always such a special performance when little ones tell the nativity story in song and verse.