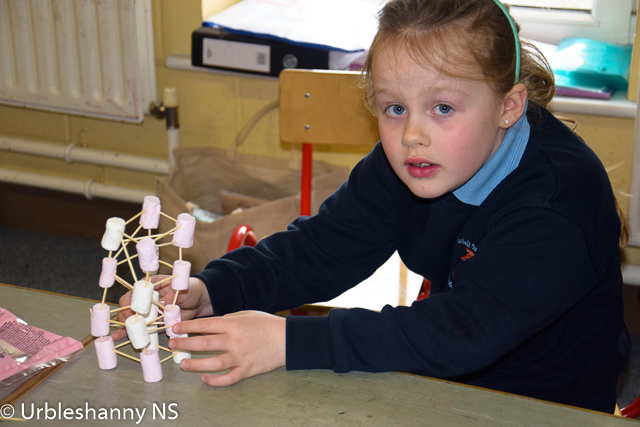 2nd Class Engineers Week March 2019
Mrs Sherry's 2nd Class learned about Engineers design and construction of buildings and infrastructure using spaghetti and marshmallows.
CHALLENGE INSTRUCTIONS:
• Your goal is to build a structure using spaghetti and marshmallows.
• You must use only spaghetti and marshmallows or other soft sweets.
• Construct your structure on top of the table.
• Be creative! Use triangles and squares. Look up pictures of different structures.
Some of the materials may have been eaten in the process!